Gazprom
Our Client
Gazprom Marketing & Trading was established in 1993 to manage Gazprom's marketing and trading activities in the liberalised markets of Europe. Gazprom Energy is the brand name for retail subsidiaries and activities across Europe. Gazprom is responsible for 13% of global gas production and employees 350 in the UK, which is home to their European headquarters; a base from which they have expanded into Ireland, France and the Netherlands.

Gazprom supply gas and electricity to a wide range of UK public and private organisations. These range from the smallest enterprises to the largest industrial firms. Gazprom focus on being a reliable supplier that offers value for money and excellent customer service. They pride themselves on being easy to do business with, by keeping things simple and clear. Gazprom's business energy solutions are specifically tailored to make it easier to manage and understand energy consumption.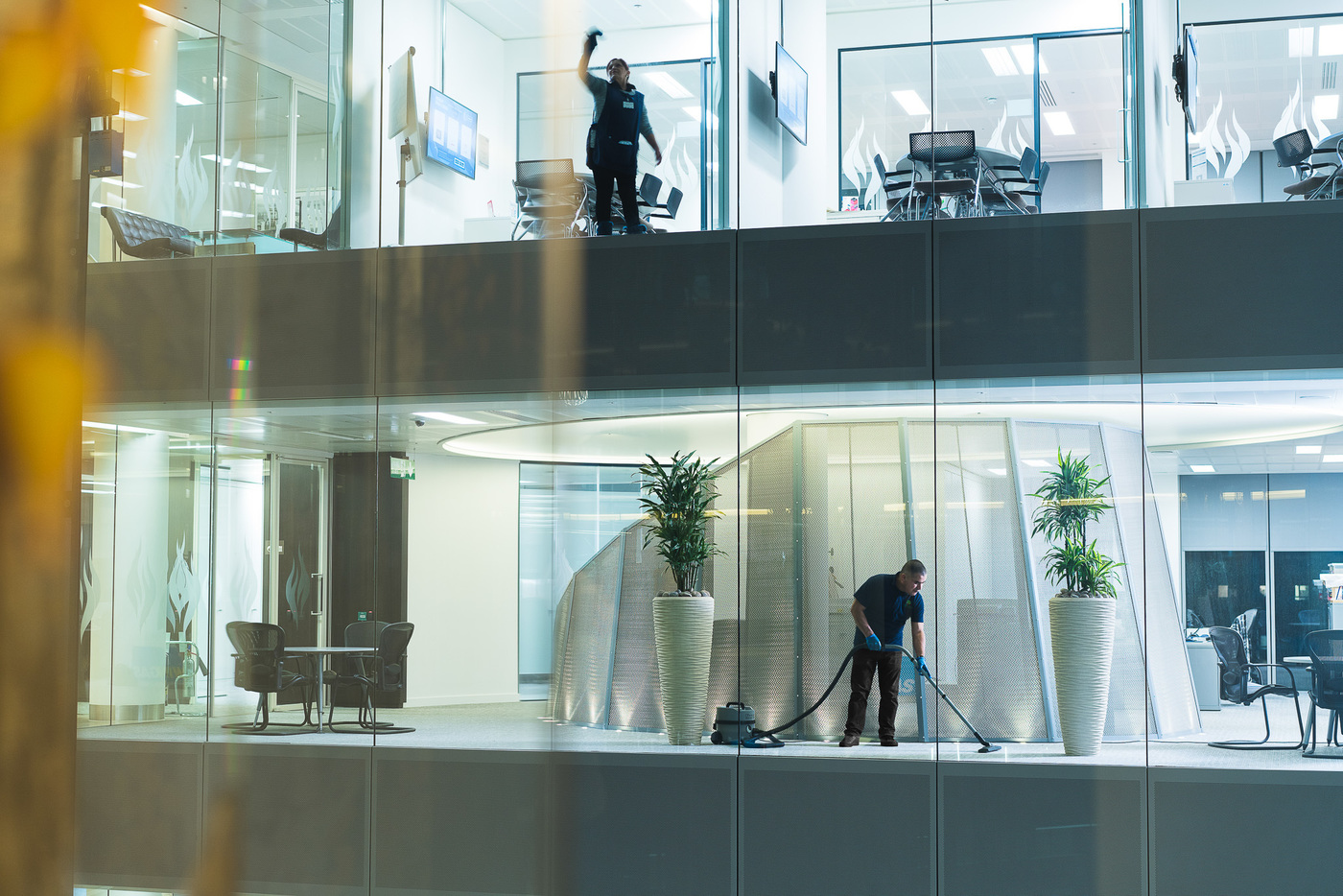 The Requirements
Gazprom occupy the top four floors of a nine-storey building in Regents Place. The office space totals 90,000 square feet, and Its evident to any visitor that there has been significant investment in Gazprom's UK headquarters. The required standard of cleaning and Housekeeping is aligned to that investment.

The offices are open plan, and consist of meeting rooms, private dining rooms and cellular offices. There are also kitchens, tea points and a staff restaurant. The central atrium and the external walls are predominately glass. Our service model includes core office cleaning, housekeeping, window cleaning, sand specialist carpet and floor cleaning.

Our Solution
Our service model was a tailored version of our standard operating model. We divided the floors into cleaning zones, where each cleaning operative cleans all the areas and surfaces in their zone within their cleaning shift. This solution reduces down-time and increases productivity and accountability.

We also clearly defined the tasks where directly employed staff would produce the best results and those tasks where a multi-expert approach by one of our preferred partners would give the best outcome for our client.

The account is managed by one of our Senior Operations team supported by a Director who attends all review meetings. The level of account management support and the ongoing involvement of our senior management is the key to delivering service excellence to this prestigious account.